OUR TEAM
Meet the Sentry Aerospares team
Adam Nemenyi
Group Chief Executive Officer
Tony Sr DiSimone
Executive Chairman
Boris Wolstenholme
Chief Executive Officer
Martin Coleman
Chief Financial Officer
Gabor Kiss
European Sales Director
Christopher DiSimone
President, Americas
Tony Jr DiSimone
President, Americas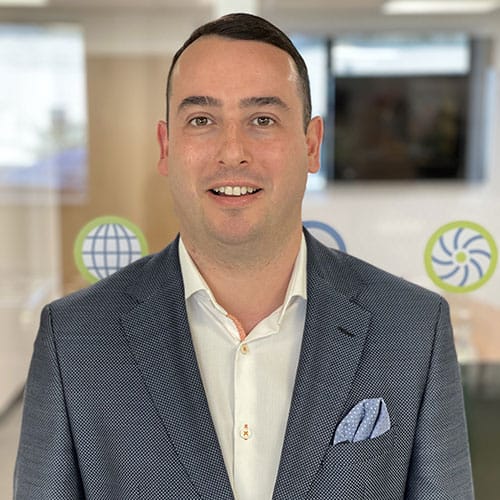 Adam Nemenyi
As Group CEO of Sentry Aerospares, Adam is responsible for leading the strategic direction and successful growth of the group.Having originally founded Aerospares 2000, Adam grew the company from a start-up business to a well-respected USM supplier with a global customer base.
With over 22 years industry experience, Adam was instrumental in the transformational merger between Aerospares 2000 and Sentry Aerospace in July 2022. Under his leadership, Sentry Aerospares has continued growing from strength to strength and firmly established itself a global leader in the supply of high value aircraft components. Adam has a life-long passion for all things aviation related and is a qualified private pilot.
He earned a BSc. in Business from Manchester Metropolitan University. He is also an alumni of Cranfield University School of Management where he frequently serves as a visiting lecturer covering entrepreneurship and airline supply chain management. He is also a Fellow of the Royal Aeronautical Society.
Email: adam@sentry.aero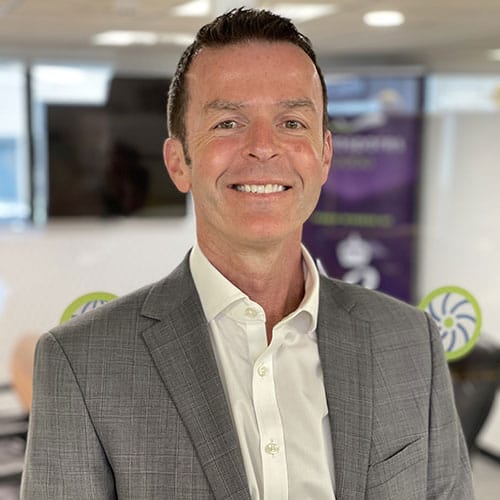 Martin Coleman
As the CFO at Sentry Aerospares, Martin is responsible for all of the company's financial functions, including accounting, audit and treasury. His career spans over 25 years in financial management and strategic planning for high growth businesses in aviation, manufacturing and technology industries. Prior to Sentry Aerospares, Martin spent 5 years with an innovative high growth VC backed technology company and before that 18 years in the US as Finance Director for a number of small-medium sized companies with PE and Private ownership.
Outside of work Martin enjoys all things football including coaching various youth teams over the last 15 years. Martin is an Associate Chartered Management Accountant (ACMA), received his BSc from Hallam University and his MBA from Heriot Watt University.
Email: martin@sentry.aero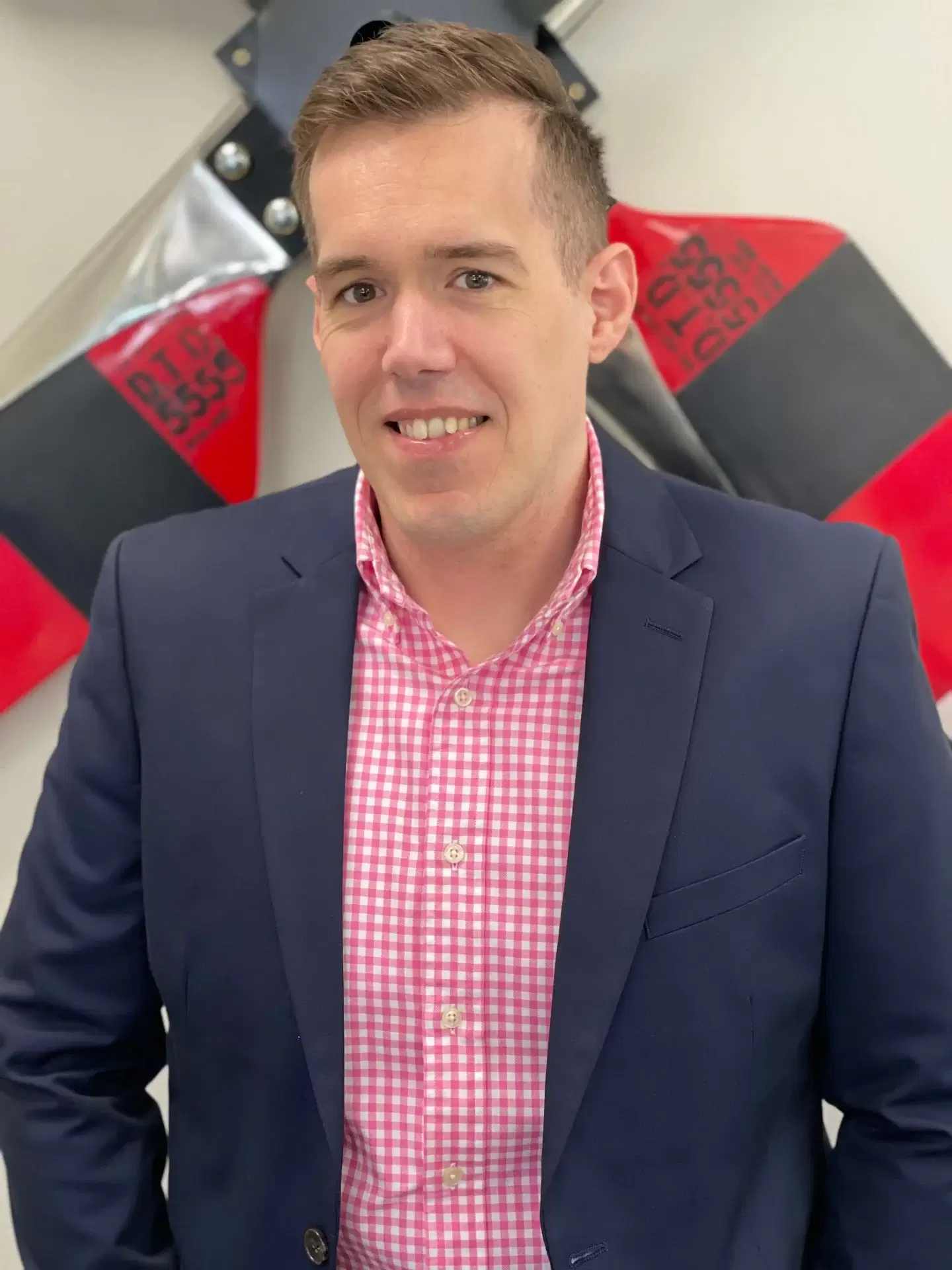 Gabor Kiss
As European Sales Director, Gabor manages a successful commercial team and is responsible for European sales. He is truly passionate and dedicated to ensuring the company provides an industry leading, 24/7 customer service.  With almost 20 years of experience in rotable spare-part sales, Gabor has a deep industry knowledge and extensive relations throughout the globe.  
Gabor is an avid Diosgyor FC and Bayern Munich supporter. He is a qualified Special Constable and enjoys supporting initiatives in the local community. 
Email: gabor@sentry.aero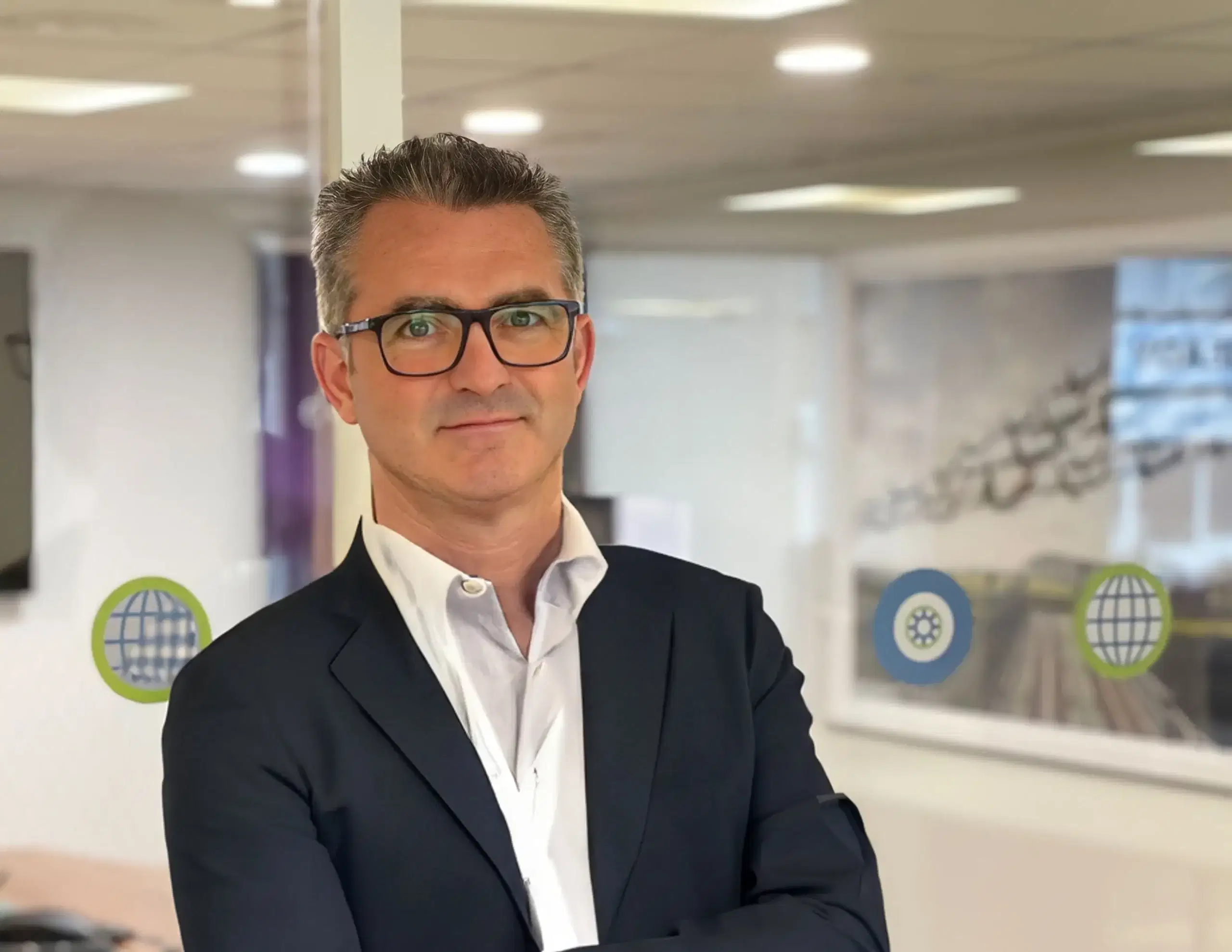 Boris Wolstenholme
Boris joined Sentry Aerospares in April 2023. With nearly thirty years experience in both commercial and business aviation. Boris has previously held leadership roles in two of the UK's largest aviation businesses providing a diverse range of aviation services. 

Boris's core capabilities relate to the disciplines of spares availability, supply chain management and MRO. Boris has a passion for developing people and organisations and was voted IOD young Director of the Year in 2012.
Email: boris@sentry.aero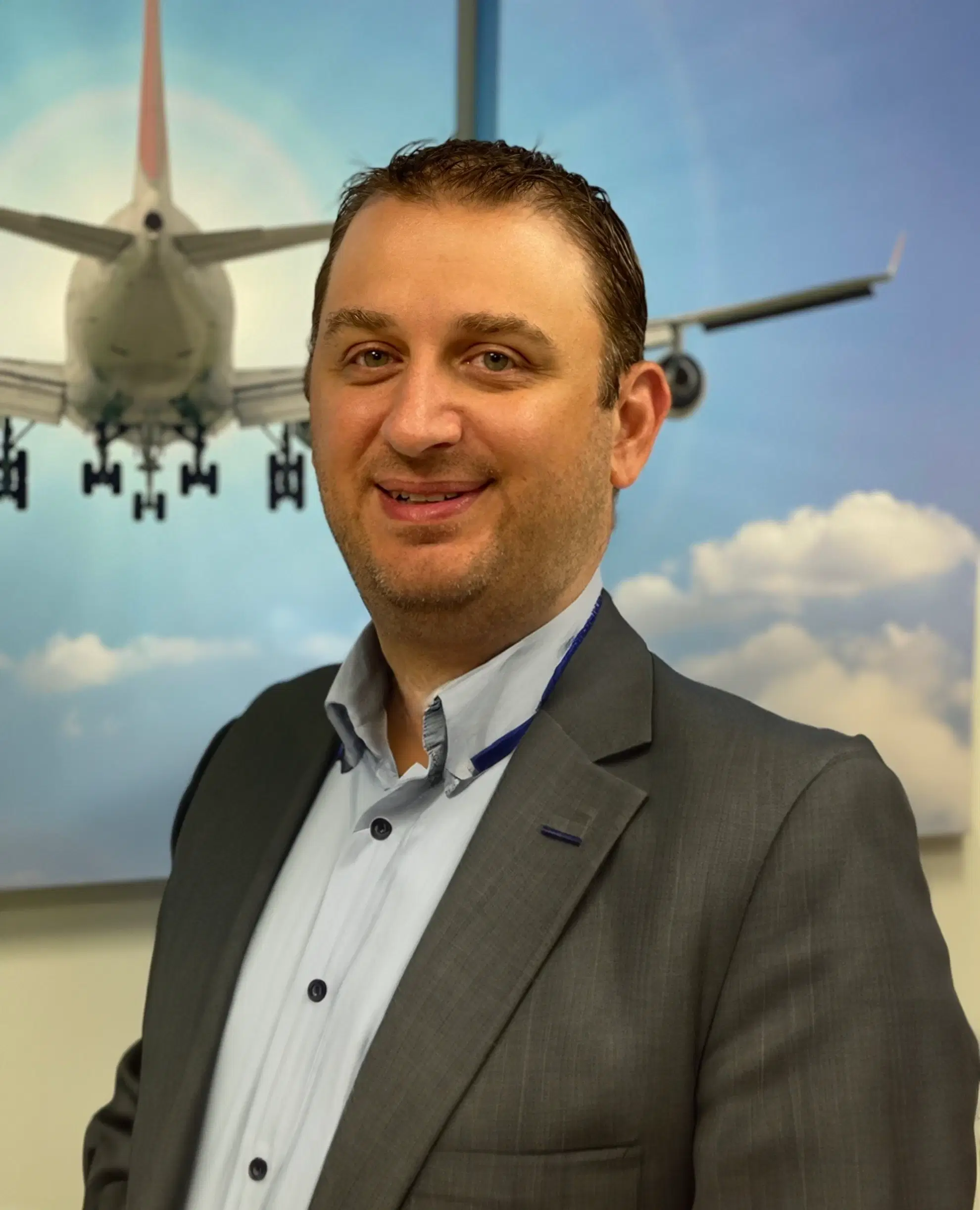 Christopher DiSimone
Chris serves as Co-President of the Sentry Aerospares US division, primarily focused on asset acquisition, finance and operations. He works closely with both the US and UK teams, as we strive to continually improve our processes and services to support our entire worldwide customer base.
Having joined Sentry in 2013 as CFO, Chris quickly transitioned into a purchasing role to aid in the growth of Sentry's product lines, along with upgrading both the business software and data analytics used.  Prior to Sentry, Chris worked in the defense industry, developing hardware and software for complex systems. Chris has earned BS degrees in both Electrical Engineering and Finance, along with an MS in Electrical Engineering, all from Boston University.
Chris enjoys spending time with his family, including his two young children.
Email: chris@sentry.aero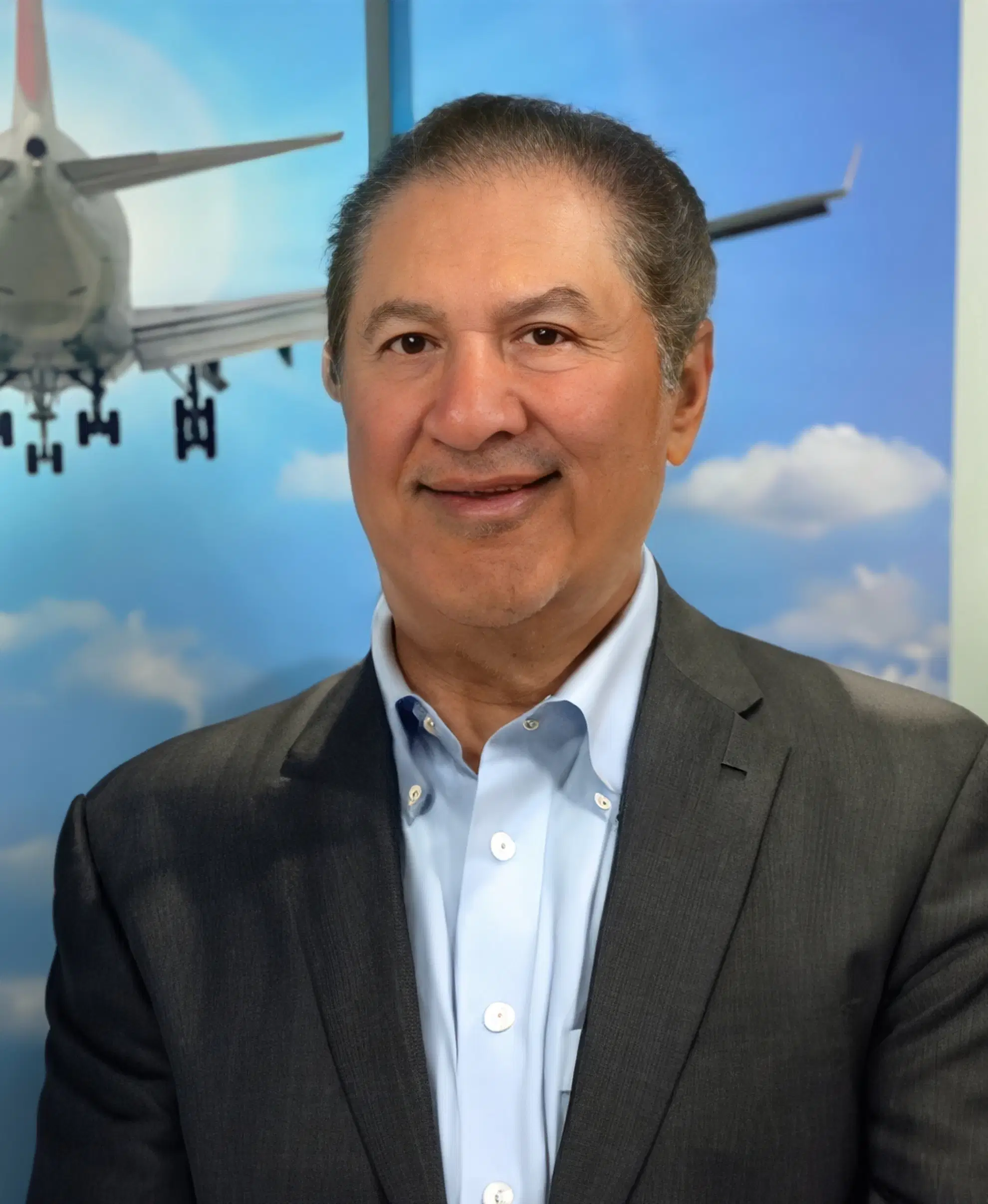 Tony Sr DiSimone
As the founder of Sentry Aerospace Corporation in 1975, Tony Sr. now serves as our Executive Chairman. Tony provides both leadership and experience, gained from over 50 years in the aviation industry.  He brings the same passion and style to the office today as he did on his first day.
Whether its attending industry shows or scrolling on LinkedIn, it is hard to miss Tony and the energy he brings to the business. Nothing gives him greater pleasure than seeing Sentry's growth over the years and being able to share that experience with his children, on a daily basis.
When not in the office, Tony currently enjoys golfing as much as possible, as he continues his quest to shoot his age.
Email: tony@sentry.aero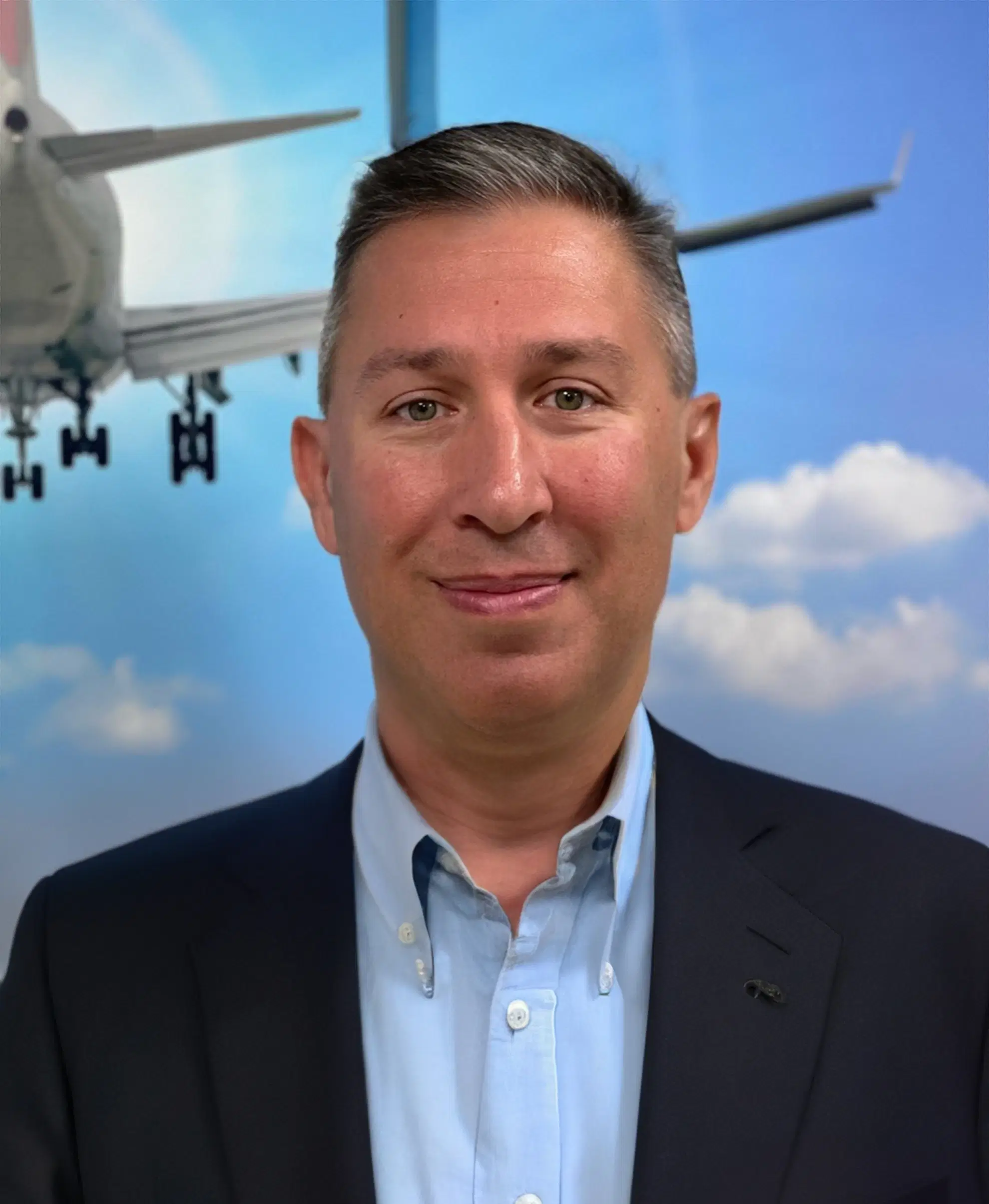 Tony Jr DiSimone
Tony Jr. serves as Co-President of the Sentry Aerospares US division, primarily focusing on sales, repair and operations. Tony Jr joined Sentry in 2005 and became an expert in multiple product lines, including evacuation slides, rafts, reservoirs and vests, along with rotable product line such as CDUs. 
Tony enjoys working closely with all teams at the ground level to ensure Sentry delivers whenever needed. Prior to joining Sentry, Tony Jr worked for 12+ years in the telecommunications industry as an engineering lead and division manager. He has a BS in Electrical Engineering from Rutgers University.
Tony Jr enjoys being part of the aviation family, attending shows worldwide, and building a network of both colleagues and lifelong friends.
Email: tonyjr@sentry.aero
Speak to our experienced team today and find out how we can help support your business