Boris Wolstenholme Appointed CEO of Sentry Aerospares' European Division
We are pleased to announce the appointment of Boris Wolstenholme as CEO of Sentry Aerospares European division.
In his capacity as European CEO, Boris will oversee all commercial and administrative functions of the European operation, as well as help to guide and implement the company's strategic growth plan.
Instrumental in growing revenue
He brings with him tremendous industry experience having served as Chief Executive Officer of AJW Aviation, and most recently as Managing Director of Gama Aviation's Business Aviation group.  In his time at AJW, Boris was instrumental in growing revenue to approximately $500 million, as well as diversifying AJW's lines of business and customer base.
Our current CEO and founder of Aerospares 2000, Adam Nemenyi, will continue in his role as Group CEO while also taking on a broader role within Acorn as it continues to deploy capital from its recently raised fifth investment fund.
Adam Nemenyi commented "We are profoundly excited to welcome Boris to the team and head up our European division. His vast experience, commercial expertise and industry credentials are second to none and will no doubt make a significant positive impact to the business."
Rick Nagel, Managing Partner of Acorn noted, "Following the July 2022 merger between Aerospares 2000 and Sentry Aerospace, SAS has experienced an acceleration in growth that is a testament to the Company's unique position in the market, flexible capital structure, and significant inventory of AOG critical spare parts.  As we begin our first full year of combined operations, and SAS continues to perform ahead of plan, we realize the importance of complementing our investments in high quality inventory with the best human capital in the market.  As such, we are thrilled to have an accomplished aviation executive like Boris join what we believe is the most exciting growth platform in the aerospace market."
"I am extremely pleased to be joining SAS at this exciting juncture in the Company's growth" said Boris Wolstenholme.  "Having spent the last 25 years building and growing businesses in the aviation industry, I can say that I have never seen a more exciting growth opportunity than what I see in SAS.  I look forward to working with the Company's outstanding team to help drive growth through new product lines, further expansion of the customer base, and other strategic initiatives currently in progress."
Mr. Wolstenholme will be based in our Watford office.
Latest news…
Read the latest news and updates from Sentry Aerospares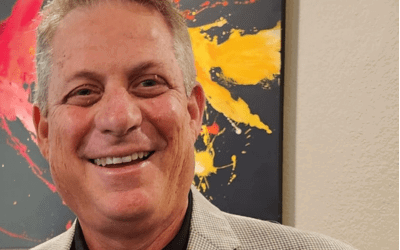 Aviv Tzur joins Board of DirectorsWe are delighted to announce that Aviv Tzur has been appointed to Sentry Aerospares Board of Directors.Adam Nemenyi, SAS Group CEO remarked: "We are absolutely delighted with Aviv's appointment. He brings an incredible added dimension...
Speak to our experienced team today and find out how we can help support your business